Ashley Independent is a Midlands based Independent Financial Adviser (IFA).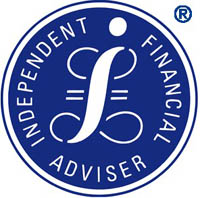 We are regulated & authorised by the Financial Conduct Authority (FCA).
Independent Financial Advisers (IFA)
Our job is to give you advice, not sell you products. We are independent which means we do not need to offer you products from one source, we can source products from the whole of market.
Richard Shorthouse
Richard has been a financial adviser for more than 30 years. He has held senior managerial positions with SunAlliance, Templeton Life and GAN Financial Management.
He holds the Financial Planning Certificate from the Chartered Insurance Institute

He belongs to the prestigious Institute of Financial Planning
IN Partnership
Ashley Independent are members of the IN Partnership, a national group of Independent Financial Advisers. Being part of the IN Partnership ensures we are up to date with the latest financial legislation and ensures we put clients' interests first.